Valdoltra Orthopaedic Hospital - Brochure ENG
Ортопедическая больница Валдортра - Broshyura RUS
Introduction
Our hospital was founded in 1909 as a sanatoryum for bone - diseases for the Austro-Hungarian Empire. After World War I it was renovated by the American Red Cross. In 1920 it was taken over by the Italian Red Cross andafter WW II Valdoltra became part of yugoslavian healt systeme. It turned to orthopaedics and in early 1961 was renamed Valdoltra Orthopaedic Hospital.
Today we are an orthopaedic centre equipped with modern diagnostic and therapeutic tools (Magnetic resonance, Computerised Tomography, modern operating theatres, laser arthroscopy technology). The three renovated pavilions offer 190 patient beds, representing rather more than 50% of Slovenia's orthopaedic capacity. In the specialised orthopaedic outpatients department more than 25,000 patients from all over Slovenia are seen and treated annually, while some 5,700 are hospitalised. We carry out over 3,400 surgical operations each year (prosthesis of major joints, spinal surgery, arthroscopy and other common surgical procedures of today). Valdoltra Orthopaedic Hospital is in constant contact with other orthopaedic centres in Slovenia and worldwide.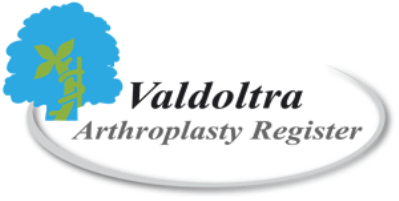 The Hospital Register was established in 2002. It has 100 % compliance rate and it covers all total hip, total and uni knee replacements in the hospital.
Valdoltra Hip Arthroplasty Register 2002 - 2013
Valdoltra Hip Arthroplasty Register 2002 - 2012
Valdoltra hip Arthroplasty Register 2002 - 2011
Valdoltra Knee Arthroplasty Register 2002 - 2012
Administrative procedures
For all additional information and to request an appointment or examination send a message by e-mail or call us on +386 5 66 96 222 or + 386 5 66 96 237.
If you require an entry visa you will need to send a copy of your passport at least a month before your arrival to fax No. +386 5 65 27 185
Method of payment
Invoices for outpatient services (specialist examination and diagnostic services) should be settled immediately at the hospital payments office.
If you have agreed with an orthopaedic specialist to receive treatment, we will prepare an estimate of costs for you. Advance payments to the level of this estimate should be transferred one week prior to the expected date of arrival to our account as follows:
Banka Slovenije - SWIFT: BSLJSI2X, - IBANSI 56011006030277312 (Quoting the estimate reference number)